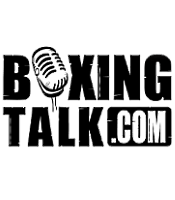 Justin Hackman: Thanks for taking the time to chat today. Let's start with a fight that I'm sure you watched intently: Sergey Kovalev's win over Eleider Alvarez to recature the WBO light heavyweight title. What were your thoughts? Keith Connolly: "I thought Alvarez was disappointing; I thought he was going to win the rematch. He looked uninspired. He didn't use his jab the way he did in the first fight. Hats off to Kovalev, he fought a smart fight but I thought Alvarez was disappointing.
JH: I think Marcus Browne [Connolly manages Browne, who recently beat Badou Jack] takes both those guys out that night.
Keith Connolly: Yeah a motivated Marcus Browne, when he goes away to camp, definitely. Last fight (Browne UD Jack) was the first time he had a training camp away and you saw the difference. Once you become an elite fighter, you have to go away for training camp. Marcus Browne has always been a great talent, but going away to camp brought out the best of him.
JH: Badou Jack looked like a deflated fighter by the second round.
KC: Browne put it all together that night. Moving forward, we will definitely send him away every fight.
JH: After that breakthrough performance, the future is bright. What do you envision for Browne coming up?
KC: A couple name fights, and if he can win those then we look at the guys who hold the major titles. Another two step-up fights against guys like Badou Jack who have names and have had held titles, and then after that we go after the eastern European fighters.
JH: Do you feel like WBA champion Dmitry Bivol is a high-risk/low-reward opponent for Marcus at this point?
KC: No I mean, looking at the division, I don't think there's a guy out there that Marcus can't beat as long as he has a real training camp, which he will after the way he looked in his last fight. Maybe a year ago I might've said 'this guy would be a good fight for Marcus, this guy won't…' but I think all those guys are beatable. They're all good. But none of them are pound-for-pound type guys.
JH: Moving on to 160 pounds, the middleweight division continues to be a hotbed for stars in the sport. Before we talk about Danny Jacobs [who you also manage] let me ask you about Sergiy Derevyanchenko who gave Jacobs a real tough fight. Tell me about his fight coming up on April 13th.
KC: He [Derevyanchenko] fights Jack Culcay which is an IBF title eliminator. I consider Sergiy a heavy favorite in that fight. If Sergiy wins that, he becomes the mandatory for the winner of Canelo Alvarez vs. Danny Jacobs, which takes place on May 4th. [Editor's note: the Alvarez/Jacobs winner will hold the WBA and WBC belts as well as the IBF, so there could be conflicting mandatory obligations].
JH: But there is a rematch clause for Jacob's fight against Canelo should Jacobs emerge victorious, no?
KC: "Yes there is a rematch clause."
JH: [WBC interim title holder] Jermall Charlo is at middleweight as well. The division is packed.
KC: Oh yeah, Jermall Charlo is a great fight, but I'm not sure he wants any piece of Derevyanchenko. Right now the risk/reward isn't there. But I think that would be a great fight for Sergiy.
JH: So the plan is to get Derevyanchenko the IBF belt to increase the reward to match the risk for his opponents.
KC: Exactly, and assuming he wins on April 13th, he will be the mandatory for Jacobs when he beats Canelo. We don't want to get ahead of ourselves, but those are fights that both guys can win.
JH: To say Danny Jacobs' story is amazing doesn't quite do it justice.
KC: It's not only amazing, it's inspirational. When he got diagnosed with cancer, not only did the doctor say he won't ever fight again, but he might never walk again. And Danny told me right away on day one, 'that doctor is wrong. Not only am I going to walk again, I'm going to fight again.' It wasn't like he started feeling better, he said that on day one when he was paralyzed from the waist down as hia tumor had wrapped itself around Danny's spine. Everyone focuses on the cancer, but I've never heard of any athlete being paralyzed from the waist down, then has come back to perform at the level that Danny has since performed at. That's unheard of. I always say, Danny's not just one of the best fighters, but he's one of the best ambassadors in the sport. He's just a great all-around guy. There are only things to like about him. He's one of the greatest fighters in the sport and one of the greatest people as well.
JH: Does it bother you how the mainstream sports fan couldn't tell you who Danny Jacobs is? I love baseball, but Curt Schilling has a dot of blood on his sock and suddenly he's the toughest guy on the planet. Boxers are a different breed all together, then not to mention here's a boxer with a tumor wrapped around his spine and is now fighting at the top level of the sport.
KC: It's always sort of been weird to me that Danny has not become the poster boy for all sports let alone boxing. Granted boxing isn't what it used to be in the 70s/80s but Danny should be lauded as one of the greatest athletes in all of sports. But everything led us to this point; here we are fighting Canelo and I think it's coming at the perfect time. Danny has matured as a fighter and as a man. I think he's more ready for this moment than he would've been four or five years ago. The Dmitry Pirog fight (Pirog TKO5 Jacobs in 2010) I don't even count. Danny is still an undefeated fighter in my mind [Officially, Jacobs is 35-2 with a controversial loss to former world champion Gennady Golovkin]. Nobody really knows what happened that week leading into the fight. I should've saved him from himself. I said we should pull out, but he wanted to go forward. He was not emotionally fit to fight. He just wasn't there that night. I should've pulled him out of the fight. That loss is on me. And I personally believe Danny beat Golovkin, so in my mind, Danny is still an undefeated fighter.
JH: How do you envision the Canelo fight going down?
KC: Danny is in his physical and mental prime. I think this is a very tough fight stylistically for Canelo. I'm convinced Danny is going to win at least eight rounds and then it's left in the judges' hands. I think if Danny wins eight out of the twelve rounds and he loses [a decision], there's nothing we could've done. I think what people should be focused on leading up to this fight is not only the fighters but there should be a lot of scrutiny on the judges for this fight. We need to make sure they bring their A-game and make sure they fill out fair and balanced scorecards that night. If they take a victory away from him they need to understand that it's not just a victory they're taking away but they are altering the course of a man's life. And I'm not complaining about the Golovkin fight. Listen, it was a great fight, there were a lot of close rounds but I'm talking like Canelo/Mayweather: one of the judges had it a draw. That person should never judge another fight again. It's not only the responsibility of me and [promoter] Eddie Hearn to put a lot of pressure on the commission to get the best judges possible, but I think the press should be demanding it as well, that the scoring be fair.
JH: I wrote an article on Boxingtalk.com giving my take on why the 10-Point Must system is incredibly flawed. We have a system that demands a judge to declare one winner and one loser in every round. No gray area. Judges don't like scoring even rounds, and they don't hand out 10-8s without the aid of a knockdown. So you could have an incredibly close fight for twelve rounds and end up with a 120-108 scorecard. That's a problem. What about opening up the scoring scale to allow for more points to be earned by both fighters in each round?
KC: I agree; the scoring system needs to be opened up a bit more. Judges should be scoring more 10-10 rounds. I've heard announcers say, 'well there was nothing much to go by in that round, but I feel like the jab that landed in the final seconds won so-and-so the round.' That doesn't make any sense. There should definitely be more emphasis on even rounds and more disparity in winning rounds based on how big they were won. I don't know what the right way to do it is, but regardless of the scoring, I think there needs to be an emphasis on who is judging this fight. So Canelo had a draw against GGG in the first fight, but Danny lost to GGG? That's preposterous. GGG won eight clear rounds against Canelo and gets a draw. You insert Danny's name into that fight against Canelo, it wouldn't have been a draw. He got it because he's Canelo.
JH: So let me ask you this, do you think it's an element of human nature that a close round be awarded to the fighter with the bigger name, or are you suggesting that there's something else going on?
KC: I guess subconsciously a lot of times you go for the bigger name. I don't think there's anything fishy going on, I don't think there's any money being exchanged or anything like that, I wouldn't go that far. But I will say, I think the judges know who Vegas wants to win the fight and who the networks want to win the fight. I don't really know. To be fair, when I'm watching a guy, and I'm a fan of his, I'm giving a close round to him because I'm a fan and he's my guy, you know? So I think it's relatively common, but when you're a judge, you're not supposed to be a fan, you're supposed to be an impartial judge, it's different. You have to hold a judge to a high standard. I am hoping the judges don't steal it away from Danny. There's tens of millions dollars at stake in this fight. Sugar Ray Leonard, if he doesn't get the decision against Marvin Hagler, maybe he doesn't get the exposure or TV jobs that he's getting now currently, who knows, but a win on May 4th could set up Danny for the rest of his life. A win could be paying dividends 30, 40 years from now. I just want the judges to be fair. I think Canelo has gotten a lot of favoritism to this point in his career. And Canelo's not the blame, he didn't do anything wrong, Oscar, Golden Boy, they're not to blame, I'm not saying there's any conspiracy, but right now Canelo's the guy that's getting the benefit of the doubt because he's selling a million PPVs.
JH: Anything you'd like to say in closing [about other boxers you work with]?
KC: Luis Collazo's fighting March 17th against Sammy Vargas. I think that's a good, competitive fight. If he wins that fight, I think that puts him in line for a big fight. Chris Algieri didn't look his best in his last fight, but he was diagnosed with the flu the following day. And you could see it—he looked good for the first five rounds, then suddenly just hit a wall, so I expect he'll be ready for his next fight which is probably going to be against Tommy Coyle. I think that's a pretty good fight. And if he wins that fight, hopefully he'll be fighting [WBO 140-pound champion] Maurice Hooker later in the year so hopefully those two guys can come through victorious as well.
Send questions and comments to: BoxingtalkJ82@yahoo.com