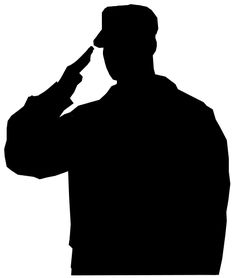 Yesterday (February 1st) marked the ten-year anniversary of the untimely death of Omar Henry, a Chicago-born boxer of Puerto Rican and African-American descent who seemed posed for stardom before succumbing to gallbladder cancer. After scrapping his way through the poverty stricken "Wild 100s" neighborhood, and later moving to live with his older sister in Texas, Omar was 16 years old when he started his boxing journey. He trained daily at Savannah's Boxing Gym, and would eventually go on to become a four-time Texas Golden Gloves Champion, a 2007 Golden Gloves national quarter finalist, and a member of the USA Elite Boxing Program. He amassed an amateur boxing record of 60-5 before turning pro and signing with Top Rank in 2008.
Despite a relatively limited ring presence (his professional record was 12-0-1 with nine KO victories), he somehow found much success in the social arena; at one point reaching over 170,000 Twitter followers and hobnobbing with the likes of Justin Bieber and President Obama. His spirited attitude and socialite adventures alone could have easily caused one to question his focus as a pugilist; but nevertheless, the upper echelon of boxing's talent scouts knew better. After all, it was Omar's ring talents that managed to impress the folks at Don King Productions, ultimately signing him onto the team in 2011
Not long afterward, Showtime Boxing executives picked Omar for a fight on ShoBox, which was scheduled for Nov 16th, 2012. With his talent and charisma, it appeared Omar was on his way, but tragically, days before the fight, Omar suddenly fell ill. Diagnosed with stage 3 gallbladder cancer, his days in the ring would take a sidestep, as he began fighting for his life - a contest he ultimately would lose. Omar passed away on Feb 1st, 2013, seven days before his 26th birthday
Because Omar always brought smiles and positive energy to everyone he met, it was only fitting his homegoing ceremony in Chicago felt more like a celebration than a somber affair, with hundreds of his closest friends, family, and fans meeting to honor his life and say their final goodbyes.
Despite passing away at a young age, Omar's legacy continues to live on. Omar was posthumously named Universal Boxing Federation's first ever honorary champion, validating the fighter he had the potential to become. In 2013, a Chicago Sun-Times article titled "Fighter to The End" detailing Omar's journey won the prestigious Peter Lisagor award for sports writing. Coming soon… Fans should be on the lookout for a film project based on Omar's rollercoaster career and the final days of his life. It's being spearheaded by Atlanta producer Rashad Mubarak and TV
PRIOR BOXINGTALK COVERAGE
FEB. 1, 2013: Yahoo! Sports has reported the tragic news that super middleweight Omar Henry has lost his brief battle with gall bladder cancer. Henry, who was 12-0-1 as a pro, was diagnosed with the terrible disease in November, just days before he was set to make his first appearance on Showtime's ShoBox series. The entire Boxingtalk family extends its condolences to the friends and family of Omar Henry, who died one week shy of his 26th birthday.
NOV. 15, 2012: The lightweight bout between Angelo "La Cobra" Santana (13-0, 10 KOs), from Miami and Johnny Garcia (13-0, 8 KOs), from Holland, Michigan, has been elevated to the main event of Friday's edition of ShoBox, to be broadcast from Hallandale Beach, Fla., after Omar Henry withdrew from the scheduled headline match against Juan Ubaldo Cabrera. Henry believes he may have gallstones and is under the care of Broward Health Medical Center in Ft. Lauderdale, Florida. "I arrived in South Florida from California on Tuesday," Henry said. "I went for a run and began to experience strong pains. I went to the hospital. There is no way I can fight."