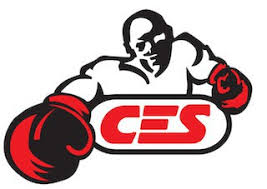 CES Boxing and CES MMA have signed a multi-year extension with UFC Fight Pass streaming service. The promotion's 2021 schedule will be announced shortly. To date, CES MMA and CES Boxing have promoted 12 events on UFC FIGHT PASS, including three in 2020 as part of a condensed schedule due to the COVID-19 pandemic. UFC Fight Pass has more than 30 live event partners across multiple disciplines – among them MMA, boxing, jiu-jitsu, Muay Thai, and kickboxing – and will live stream more than 200 events in 2021. The streaming service is also home to the world's largest fight library, including more than 20,000 individual bouts in addition to every fight in UFC history.
CES Boxing is one of the top promotions in the northeast and one of the few to successfully promote both mixed martial arts and professional boxing. Launched in 1992 by longtime boxing judge Jimmy Burchfield Sr. CES Boxing recently teamed with UFC Fight Pass to showcase its events to a worldwide audience, and worked as a promotional consultant for the Mike Tyson-Roy Jones Jr. pay-per-view event in November of 2020.
CES MMA was the first to join the UFC FIGHT PASS family in January of 2019 with CES MMA 54, an afternoon matinee at Twin River Casino Hotel in Rhode Island featuring fan-favorite Nate Andrews in a submission victory over Bryce Logan.