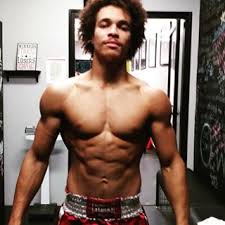 Welterweight Blair Cobb (pictured) retracted his recent accusations that his divisional rival Vergil Ortiz was taking performance-enahncing substances. In a social media video, Cobb said: "[I have to give you guys] a big retraction statement on all my accusations of Virgil Ortiz doing performance enhancement drugs. Initially, I thought that he was possibly a user [because he had] this illness that very, very rarely ever happens to anyone that is in boxing. It's a rare disease but it's incredibly dangerous called rhabdomyolysis. He got admitted into the hospital and thank goodness that he's safe and healthy, but initially when he got into that hospital with that extremely rare case and rare disease, I thought that he possibly was on some steroids. But I right now, I need you guys to understand that Virgil Ortiz is a is a clean fighter and I retract all my statements. I wish nothing but the best but also I still call out Virgil Ortiz and many other top name fighters. Why? Because I believe that I'm great. Whoo!"
PRIOR BOXINGTALK COVERAGE
MARCH 16, 2022: Golden Boy Promotions announcement: "Vergil Ortiz Jr. has pulled out of [this weekend's] fight against Michael McKinson after being diagnosed with rhabdomyolysis. Vergil is recovering well in hospital and is expected to make a full recovery. More information on the March 19th event will be announced shortly."
Vergil Ortiz Sr. added, "We are sorry to inform everyone that my son was forced to withdraw from his fight due to rhabdomyolysis. Luckily for us, I know my son so well, I could tell something was wrong with him. I took him to the emergency room and [they] caught it in time."