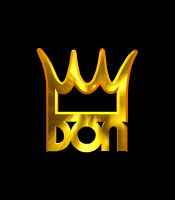 A very amateurish 100-second video posted to Don King's website promised that the much-ridiculed Mahmoud Charr vs. Trevor Bryan heavyweight bout will take place on Friday, January 20th at the "Hard Rock Casino" [presumably the Seminole Hard Rock Hotel in Hollywood, Florida]. The video said the fight will be shown on pay-per-stream at donkingtv.com. For the undercard, the announcer mispronounced Beibut Shumenov's name, promising that "Babeat Shoe" will be facing Raphael Murphy. The pay-per-stream card will also feature Don King reminiscing about some great fights of the past, such as Holmes-Cooney. Let's just say the video did nothing to convince the many doubters that King has no intention of actually going through with the card. In fact, Vada, the drug-testing organization tweeted that, "#Don King Promotons has asked VADA to not enter Raphael Murphy & Beibut Shumenov into our program at this time."
JAN. 7, 2021 story: According to his website, Hall of Famer Don King is planning a boxing show for January 29th in south Florida (no specific venue named). The main event, if the show comes off, will be WBA regular champion Mahmoud Charr (31-4) vs. WBA interim titlist Trevor Bryan. Charr (sometimes called Manuel Charr) has not fought since 2017 and has reportedly tested positive for illegal performance enhancing substances since then. Bryan (20-0) has not fought since 2018. The reported co-feature has Beibut Shumenov (18-2) defending his WBA regular cruiserweight title against Raphael Murphy (14-1). Shumenov has not fought since 2018, while Murphy is completey unworthy of a title shot of any kind. The third fight listed is former WBC heavyweight title holder Bermane Stiverne, who looked completely shot in his last two fights (both KO losses), against Christopher Lovejoy, an unknown but undefeated heavyweight. No television deal has been announced for the show, and with Don King in his late 80s and little, if any, staff left at his company, it is questionable whether this show will actually happen.
DEC. 1, 2020 story: Manuel Charr is the WBA regular heavyweight champion even though he has not fought in three years. Trevor Bryan is the WBA interim heavyweight champion even though he has not fought in two years. The WBA finally got around to ordering them to fight each other in the next 60 days, likely because it wants to strip them both and let Deontay Wilder vs. TBA and Robert Helenius vs. Adam Kownacki fill the two vacancies. Here is what the WBA ordered:
The heavyweight title fight between champion Mahmoud Charr and the mandatory challenger Trevor Bryan will have to be held by January 29th, 2021, according to a statement issued by the WBA Championships Committee, and signed by Carlos Chávez.
The [WBA] requested Don King Promotions to send the contracts signed by both boxers as soon as possible with details on the fight venue and date. The bidding for this mandatory fight took place last March 2nd in Panama City and according to the organization's rules, specifically rule D.11: Purse Offer Contracts, The Promoter winning the Purse Bid shall have all bout contracts properly signed and delivered to the Championships Committee Chairman no later than twenty (20) days from the date on which the winning bid is awarded. However, in this case, the pause in boxing due to the [coronavirus] pandemic prevented such procedure from being carried out normally, so it was put on hold. Now that most countries have opened their borders and boxing is taking place around the world in a considerable volume, it is a good time to resume the process. Should any or both fighters (Charr – Bryan) fail to sign the contract, he or they will lose their position as champion or/and mandatory challenger.
The communication, which was sent to all parties via email, also highlights that the bout shall be conducted under the rules of the WBA, with the respective appointment of officials. It also states that that the laboratories to be used for anti-doping tests should be certified by VADA/WADA in order to be accepted. The WBA is waiting for a response from Don King Promotions and wishes that the fight can be carried out as arranged in the bidding.
MARCH 3, 2020 story: [In a fight that may very well never happen], Don King Productions won the purse bid to promote a WBA regular heavyweight championship fight between Syria's Mahmoud Charr a/k/a Manuel Charr and America's Trevor Bryan. The purse bid took place on Monday morning at WBA offices in Panama City and was directed by Panamanian Aurelio Fiengo. Don King Productions bid $2,000,000, earning the right to promote the fight, while Global Management submitted a losing bid in the amount of $1,020,000.00. The purse distribution will be 75% for Charr and 25% for Bryan [who holds the meaningless WBA interim title]. [Both men have been missing in inaction. Charr has had PED issues and hasn't fought since 2017; Bryan has not fought since 2018].
King listed the first option is Las Vegas or New York on May 23rd. The second option listed is Kinsasha, Congo, on May 30th, while the third possibility would be Qatar or Saudi Arabia also on May 30th. [King recently won and then defaulted on a WBA purse bid involving Beibut Shumenov]. King is now required under WBA rules to submit the contracts stipulating the date and site of the fight, duly signed by both fighters, within 20 days, which means that the document must be submitted to the WBA office by March 22nd.