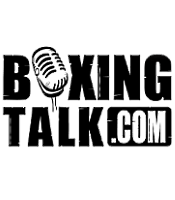 Darius "DFG" Fulghum (6-0, 6 KOs) will experience a few firsts on September 16th in his toughest test to date, when he is scheduled to face Ricardo Adrian Luna (25-10-2, 16 KOs) at Commerce Casino and Hotel in Los Angeles. The 26 year-old Fulghum, who is a promotional free agent, will be fighting in L.A. for the first time in his first scheduled eight-round bout. "I'm excited to be fighting on a good card on DAZN," Fulghum commented. "I've built a good network there (in LA at Brickhouse Boxing Club in North Hollywood) and I'll have a lot of people coming from home (Texas), too.

"Nothing really changes in training (preparing for his first eight-rounder at a lighter weight). Every time I had a four or six round fight, I prepared for it like it was a 12-round fight. Same for this fight but with even more focus."

Luna has become a "gatekeeper" having fought such notables as Diego Pacheco, Eric Bazinyan and former WBA middleweight title holder Ryota Murata. Luna's best career result was a draw with 21-2 Vyacheslav Shabranskyy.

"I'm not putting pressure on myself to get a knockout," Fulghum said, "Every fighter will tell you, if a knockout comes, it comes. My style is wear-and-tear to breakdown my opponent. Will I take a knockout? Yes, but I'm not planning for it."

Fulghum will be fighting for his fourth time in five months, a pace that perfectly suits "DFG" as he transitions from light heavyweight to super middleweight, fighting Luna at a 172-pound catchweight. "I'd like to ramp it up even more because it builds my experience," Fulghum explained his accelerated pace of development. "I haven't suffered any damage in my fights and I'm always in the gym training."

A licensed nurse in Texas with a degree from Prairie View A & M University, Fulghum was a decorated amateur boxer, ranked No. 1 in the USA as a heavyweight, despite fighting as a light heavyweight/super middleweight as a pro. He captured top honors at the 2018 National Golden Gloves Tournament and 2020 U.S. Olympic Team Trials. All of his amateur accomplishments were achieved while he attended college.

Fulghum is working with 3 Point Management (3 PM), a growing company based in Los Angeles.