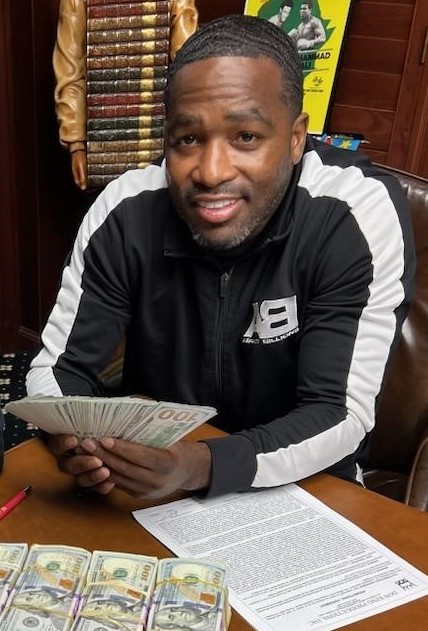 Former four-division champion and boxing bad boy Adrien Broner has teamed up with Hall of Fame promoter Don King. Broner (pictured), who King believes can fight at either junior welterweight or welterweight, hails from Cincinnati, Ohio. Broner has been out of the ring since February 20, 2021, when he won a close decision against Jovanie Santiago at the Mohegan Sun in Connecticut. King boasted, "my magic lies in my people ties. Fantastic boxing excitement is already permeating the boxing atmosphere."
Broner was once the youngest fighter at the age of 24 to win four world titles at 130, 135, 140 and 147 pounds. "This phenomenal team-up of superstar "exciting" bad boy of boxing Adrien Broner and the world's greatest boxing promoter, will give the people what they want--the best of boxing, and the best boxing excitement… capturing the imagination, the heart, and the mind, stimulating the boxing imagination's begging the all-important question, when is the next event?," said King.
"Adrien is ready and excited to show his championship skills once again for the delight of the great boxing fans," said King.
"I have a fantastic camp with Kevin Cunningham, and I can hardly wait to get back into the ring again," said Broner. "Winning a world title and constantly defending or unifying the titles is what I am aiming to do."
"As his proud promoter drops the gauntlet to all the other promoters and challenges them to bring forth their best fighters to (meet) fight super star bad boy of boxing Adrien Broner. Bob Arum, Frank Warren, Al Haymon, Eddie Hearn, and any other promoter with a hot commodity champion, we welcome them all," said King.