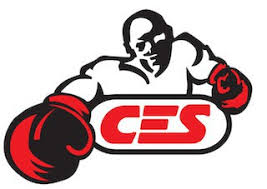 From a hard-hitting right-hander to a slick southpaw, CES Boxing's Jamaine Ortiz will see a much different opponent than previously anticipated on November 28th. With Nahir Albright forced to withdraw due to an elbow injury, Ortiz (13-0, 7 KOs) will now face Ugandan-born southpaw Sulaiman Segawa (13-2-1, 4 KOs) at The Staples Center in Los Angeles on the Mike Tyson-Roy Jones Jr. undercard. The change in opponent, which occurs almost two weeks from fight night, has done little to deter the Worcester, Massachusetts native. Ortiz firmly believes Segawa, who has some very solid wins on his resume, presents more of a challenge than Albright, who has only fought nine times since turning pro in 2016.
"I like it. People who are better bring out the best in me," Ortiz said. "He's upset a lot of people in their hometowns, so you know he can fight."
Segawa, 29, is coming off a draw against 9-1-1 Zhora Hamazaryan in January. Prior to that, he defeated 9-1-1 Elijah Pierce and the previously-unbeaten Gadwin Rosa in back-to-back fights. He also boasts a knockout win in 2018 over Hector Lopez Jr., who was 10-0-1 at the time. The combined record of Segawa's last seven opponents is a staggering 66-3-2, which compares favorably to Ortiz's track record; since 2019, Ortiz has upended opponents with records of 22-5, 8-1-1, 15-4, and 10-0.
Ortiz-Segawa is one of seven fights scheduled for November 28th, including the headlining exhibition bout between rings legends Tyson and Jones, who fight eight two-minute rounds for the [ridiculous] WBC Frontline championship. With no fans in attendance, the card is available for purchase on pay-per-view via Fite TV, or on the newly-launched Triller app, available both on Apple or Android devices. Visit tysonontriller.com for more information. Showtime is 9 pm ET.