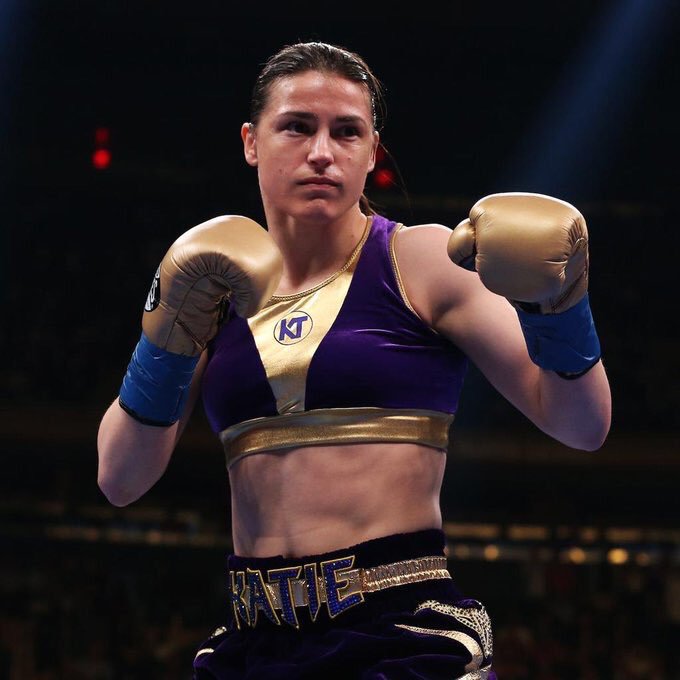 One of Ireland's most celebrated athletes – Katie Taylor-- now has a **temporary** statue in her honor. Katie "The Redeemer", a 14-foot statue which mimics the look of its Brazilian namesake, was placed on Bray Head, overlooking the stunning Wicklow coastline, where Taylor's journey began. Born and raised in Bray, Ireland, Taylor has become a global inspiration through her remarkable achievements in the world of boxing. A multiple-time world champion and Olympic gold medalist, Taylor's dedication to her craft and unwavering spirit has been an inspiration to millions across the globe. The giant tribute comes ahead of Taylor's rematch against Chantelle Cameron on November 25th where the Wicklow woman will look to avenge her first professional loss to Cameron in front of a packed 3Arena. Taylor will be joined on a stacked card by fellow Irish boxers Gary Cully, Paddy Donovan and Thomas Carty.
Fans will get the chance to see the temporary structure in the run-up to fight night as it pops up at events throughout Dublin City Centre such as the 3Arena and Temple Bar.
Taylor vs Cameron in May marked Forged Irish Stout's first foray into sponsorship but has since shown continued and increased support to Irish combat sports by partnering with Paul Hughes, Dylan Moran and Callum Walsh to name but a few.
Doug Leddin, a spokesperson for Forged Irish Stout, said "Bray will inevitably get a more permanent Katie Taylor statue but we felt the need to celebrate her with our 'Katie The Redeemer' tribute ahead of one of the biggest fights of her career. Like every Irish person we're so proud of what Taylor has achieved and she'll have the whole country in her corner when she steps into the ring next Saturday."
Matchroom Sport chairman Eddie Hearn, said: "Katie Taylor is the greatest female fighter of all-time. What she has accomplished in the sport is unrivalled and I'm sure there will be several statues of her in Ireland before long! But will she be the redeemer next Saturday and dethrone the undisputed champion Chantelle Cameron? We shall soon find out. Katie will be desperate to avenge that loss but Chantelle – the best fighter on the planet right now – will be determined to prove that it wasn't a one off. Don't miss this one, live and exclusive around the world on DAZN."