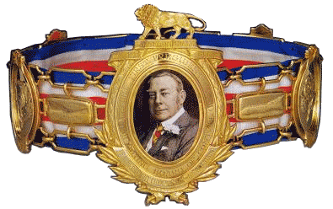 Liam Dillon and Qais Ashfaq will clash for the vacant British super featherweight crown at the Vertu Motors Arena, on Saturday June 24th in Newcastle, England as part of the bumper show headlined by Josh Kelly against Argentinean visitor Gabriel Corzo. The Wasserman Boxing event will be broadcast by DAZN. The British title was vacated by Anthony Cacace, who now holds the IBO world title. Dillon is the unbeaten and dangerous Londonder who is coming off a career-best win over Joshua Wahab. The 27-year old plans on upsetting the odds again, but this time against former Olympian Ashfaq. From Leeds, Ashfaq is the former Team GB stand-out, who won medals at major international tournaments, boxed at Rio 2016 and is back in form after suffering a shock defeat in 2020. Here is what the boxers had to say:
Dillon (12-0-1) said: "Qais Ashfaq is a mountain for me to climb but I was the big underdog in my last fight and people had written me off, but I caused a big upset. After my last win I was still the English champion and so I asked my team if we could push for the British. The British title is one I have always wanted but I didn't ever know if I had the ability or know-how to win it. But after my last fight, I know I am ready."
Ashfaq (12-1) said: "Liam is a very tough kid and while he may not have my technical ability, he will be in my face for the whole fight. But he can't outbox me and this can be a very straight-forward fight for me, but it is also for me to lose. But I believe this is the reboot of my career and winning the British title will lead to many more big nights, and I genuinely believe I will still become a world champion."

ADDITIONAL BOUTS
Wasserman Boxing can also confirm that Chloe Watson (5-0) will step up to eight rounds for the first time. Watson, the unbeaten former international amateur star who is trained by Ricky Hatton, tackles Argentina's Belen Valdebenito (5-4-1) in Newcastle.
Hometown heavyweight Steve Robinson (6-1) locks horns with Franklin Ignatius (5-0-1) in a collision of big punchers that nobody is expecting will go the eight-round distance.
Codie Smith, one of the most exciting young British boxers to turn professional in recent years, has the second contest of his career and will be backed by a noisy army of fans making the trip from Yorkshire.
Darlington's popular Ben Marksby hopes to advance up the jnior welterweight ladder this year and plans on making his first fight of 2023 one to remember, in front of the DAZN cameras.
Big local support is also expected for Luke Cope, Travis Waters and Joe Laws on June 24th, while the Mikkel Kessler-trained Oliver Zaren fights on UK soil for the second time as part of a not-to-be-missed event.