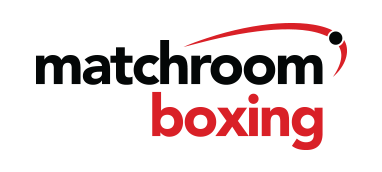 Matchroom has signed IBO super middleweight champion Carlos Gongora to a promotional contract. Gongora (19-0 14 KOs) landed the IBO strap in stunning fashion in December, coming in on late notice and knocking out Ali Akhmedov in the final round of their thrilling clash in Hollywood, Florida. Gongora became an instant hero in Ecuador as a result. The two-time Olympian will now target his fellow champions and the big names at 168 pounds as he chases his ultimate goal of being undisputed champion. The 31 year-old and his team are confident that he can be a force at super middleweight. "I want to thank Eddie Hearn and Matchroom for giving me the opportunity to shine," said Gongora. "I want to thank my manager Mike Criscio for believing in me and pushing to get me in the best position possible. I proved to the world I have what it takes to be a champion with only two weeks of training. I will not stop until I have all the belts. I want to fight the best and only the best. I want to support my family and give them a great life, one they never had before. One that I want to give them. I fight for my family and my country."
I am delighted to add Carlos to the Matchroom team," said Hearn. "His win over Akhmedov in an all-action fight was one of the most dramatic I've seen, and I believe the division stood up and took notice of Carlos' name that night. His team say that Carlos will take on anyone, and I believe that we can make some huge fights for Carlos to chase his dream of holding all the belts."
"I would like to thank Eddie Hearn and Matchroom for giving me the opportunity to showcase the skills of one of my Olympians, Carlos Gongora," said manager Mike Criscio. "I've been after Eddie for about five years to sign two of my Olympians and when he called for the opportunity and short notice of two weeks to fight a killer I did not hesitate to say yes.
"I know what I have in my guys and I know what they can bring to a promoter. I hope this will mean bigger and better things for both of us and an opportunity to showcase more of my talented fighters. Carlos won the first of many titles under Eddie's direction, so thank you again and let's go get these other belts."
***
HERE IS IVAN MONTIEL'S INTERVIEW WITH GONGORA FROM EARLIER THIS MONTH:
Boxingtalk congratulates Ecaudorian super middleweight Carlos Gongora (21-0 including the World Series of Boxing) on winning the IBO championship vs. Ali Akhmedov in December.
Ivan Montiel: I believe you are boxing's first world champion from Ecuador. I remember watching Ecuador's Segundo Mercado trying to do it vs. Bernard Hopkins [a draw and a loss in 1994-95].
Carlos Gongora: That's right! Mercado is my uncle; he was at the time one of the few Ecuadorians who were trying to win a world title.
IM: Have you spoken to him yet?
CG: No. I just arrived back from the United States of America. I have spoken to my other uncle Jaury Mercado. At the moment I am quite a distance away from where my uncle Segundo lives.
IM: You left Ecuador for this fight, right?
CG: Yes I needed to train very hard. There was no time off, 2020 was a tough year. There are many Ecuadorians that are aware and happy for my win but all of Ecuador doesn't know about me making history yet. I am getting lots of phone calls here in Ecuador. Those who saw me coming up in boxing are celebrating with me.
IM: Next year you're off to Esmeralda, Ecuador?
CG: Yes, to visit my beautiful green land! The beautiful beaches that my hometown of Esmeralda has! What's most important is to be with my mom who's been both a mom and a dad to me because I never had a dad. I am happy to have become world champion for my mom!
IM: That's very special especially since many fighters have wanted to do the same thing for their moms but sometimes the moms pass away before the fighter becomes a champion.
CG: Yes that's why it's important to never forget your family, especially those who have taken good care of you from when you are young. My family, especially my mom, gives me that energy, that extra motivation to keep doing better. My mom doesn't like what I do because she is very protective. I always tell my mom, don't you worry with God and my hard work every thing will be okay. I told my brother don't you let mom watch me fight but she did this time around. My mom said that she had me in her heart so she decided to watch me fight! I told my mom that I am glad that she saw me win especially the way I won this fight and of course to make history of becoming the first Ecuadorian champion! I am glad to see so many fans supporting me from around the world including those who grew up with me during my amateur career and professional career.
IM: Tell our readers more about yourself.
CG: I am someone who has struggled. Nothing in life is easy. I worked very hard to become world champion. I began boxing at the age of 12, I fought as an amateur, won many medals including the bronze medal at the 2007 Pan-American games in Brazil. Ecuador has warriors and our country has many good things but like in every country, everyone struggles. I would like to demonstrate to my countrymen that hard work pays off. I want to continue to work hard, move forward and get better as a boxer. We all struggle but we must continue to work hard in order to stay strong and accomplish what we want in life.
IM: You mentioned your two uncles, were both of them boxers?
CG: Yes both were boxers. Everyone remembers Segundo Mercado for his two fights versus Bernard Hopkins. Their first fight was a close one but we saw Hopkins win that rematch, it is what it is. Those types of things happen in life. Boxing is in my blood, that is why I am here and that's to become better not perfect. No human being is perfect! I am already training because I know that there's some fighters who want to come after me! I am always trying to be better and work harder so that I can be better than my competition... I have that hunger! It also helps to work with fighters that are better than me because that right there motivates me even more. That right there helps me beat competition.
IM: Ali Akhmedov wanted to knock you out, especially early in the fight, but you demonstrated that you have a big heart and cojones!
CG: Hahaha!!! I am a smart boxer. I am not that type of fighter who will stand right in front of my opponents. No fighter is invincible. Everything depends on being smart and having good tactics. Yes, Akhmedov was a strong fighter yet I have fought many strong fighters from all over the world. He depended on his power but like I said before I am a smart fighter with good tactics. There are strong fighters that fight like robots. I study boxers like Floyd Mayweather who's a very smart boxer. Fans love to see blood but I always think about my future, my life after boxing. What good is it having money and fame when you can't enjoy it once you retire?
IM: Your right! I always tell those fans that don't appreciate Mayweather's style that boxing is a sport not a street fight.
CG: Exactly! The sport of boxing is an art. Boxing isn't about trading punches like wrestlers and MMA fighters do!
IM: It's sad to see some great fighters from the past in a bad state of condition, which was brought on by going to war with one another. Then again every fighter has his or her own style of fighting.
CG: Exactly, every fighter has his own style of fighting. I have that Cuban style of boxing. I also study Mayweather's smart style of boxing with Mike Tyson's style of fighting and Terrance Crawford's boxing style! I am a southpaw and by learning from all these fighters, it helps me. I am not saying that I know everything because I still need to learn more boxing. There are some fighters who think that they know everything and that right there is a big mistake! I always listen to good advice! Each of those fighters will teach me how to become a better fighter in each and every fight.
IM: Let's go back to your fight versus Akhmedov, I thought that if the fight went to the scorecards that you might get robbed.
CG: Well it was all my strategy! As you mentioned before, yes Akhmedov was strong in the start of the fight. He is a knockout artist. Akhmedov ran out of bullets and then came the second half of the fight. If a fighter doesn't have balls and a big heart in the end, he'll end up dead. It was my first time going twelve rounds, but that was my plan, to go twelve rounds and end the fight the way I did. I had studied his fights, and he is simply a KO artist. I analyzed him both inside and outside the ring. While I am fighting, I am looking for openings to land my combinations. I was pretty much fishing, just waiting to catch bait.
IM: hahaha! You mentioned that Cuban style!
CG: Yes I have that Cuban style of boxing because my main trainer for many years has been from Cuba, a man named Cirilo de Jesus Lopez Palma. My trainer took our first ever-Ecuadorian boxer to the Olympics in 2004. My trainer has also taken four more boxers from my region to the Olympics.
IM: Interesting how you have that Cuban style of boxing since Erislandy Lara comes to mind once you mentioned that Cuban style. Lara has had a tough career with some fighters not wanting to get in the ring with him. Do you think the same thing will happen with you?
CG: Who knows maybe so since prior to become champion some didn't want to fight me. It all starts with ones fighting record. It also has to do with money and managers getting in the way. I don't care about impressive records I am here to fight and that's the way it should be! Many fighters concentrate on records. Then we also have as we've seen many times fights not happening after many years have gone by.
IM: Whom would you like to fight in the near future?
CG: I would like to fight either Canelo Alvarez or GGG [Gennadiy Golovkin]. I was invited to spar with Canelo prior to his fight versus Lara simply because I have somewhat a similar style to Lara. In the end that sparring didn't happen because my trainer told me that in the future I could be facing Canelo. My trainer simply didn't want me to show my boxing abilities at that moment. By the way, I thought Lara beat Canelo.
IM: I agree with you. I also had Lara beating Canelo.
CG: I just pray to God that one day I can get that opportunity to fight Canelo.
IM: You also mentioned GGG. You beat his sparring partner Akhmedov.
CG: If that opportunity comes I'd be glad to fight GGG as well. It's out of my hands. I have the desire to fight either GGG or Canelo as I just mentioned. It doensn't depend on me, it all depends on promoters.
IM: Are you going to continue fighting at 168 or will you go down to 160?
CG: Well I was fighting at middleweight, but my fight versus Akmedov was a last minute call, so I took that fight at 168. 2020 was dead, there were no fights for me, so I accepted it right away. I had no trouble whatsoever making weight. I only had two weeks to train. My trainer at the time had the coronavirus therefore Marc DeLuca was assisting me with my training camp. I also had other sparring partners helping me out.
IM: Akhmedov probably thought it was going to be an easy fight because of the late notice...
CG: Exactly! That's a mistake that many fighters make, they wait for last minute. Thank God that I am always training hard. My energy and resistance came fast! If I weren't ready, he would've knocked me out because he was throwing bombs in the early rounds!
IM: But in the end you were able to withstand his power and drown him.
CG: Everything was against me; I was taken through stairs instead of elevators. It was a big disaster! I arrived to the ring with no legs and I for one am a boxer who loves to move around the ring. I hardly get touched because I move a lot throughout the ring using both my legs and head movement.
IM: At least you were able to dance Cumbia in that ring!
CG: hahaha!!! Yes Cumbia! Once I got hit I sure was dancing Cumbia! Thanks Ivan! Thanks for keeping everyone informed about boxing. I believe that I can still continue to make history. I want to continue to improve as a boxer and human being. God bless everyone.