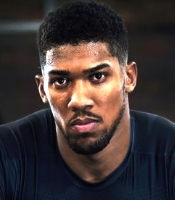 Anthony Joshua (pictured) will headline a historic night of boxing in the Kingdom of Saudi Arabia as he faces a 'Day of Reckoning' on Saturday, December 23rd – along with champions Dmitry Bivol and Jai Opetaia. His Excellency Turki Alalshikh, Chairman of the General Entertainment Authority (GEA), announced today that Riyadh Season 2023 will play host to the 'Day of Reckoning', featuring some of the most famous boxing world champions and leading contenders from the top weight divisions at Kingdom Arena.
An unprecedented line-up on a single night of boxing, the 'Day of Reckoning' will see two-time heavyweight champion Anthony Joshua go up against Otto Wallin as the pair close in on challenging for world title honors, while former WBO champion Joseph Parker takes on former WBC champion Deontay Wilder in the other heavyweight co-main event. Filip Hrgovic will be fighting Mark De Mori in another heavyweight shootout.
Matchroom Sport chairman Eddie Hearn said: "We are delighted to be returning to the Kingdom of Saudi Arabia for Riyadh Season and for what will ultimately be a historic event for our sport. I would like to thank His Excellency Turki Alalshikh for providing us with this fantastic opportunity. Anthony Joshua needs no introduction. He has his sights set firmly on becoming a three-time World Heavyweight Champion and I believe you will witness yet another memorable performance from AJ on December 23 when he faces Otto Wallin. Both Dmitry Bivol and Jai Opateia have chances to showcase their world class talents on a major stage and we look forward to exploring big fights in the Kingdom for both boxers with Queensberry, Goldstar and the NEC in the near future. Bivol will once more underline why he is one of the greatest pound-for-pound fighters on the planet when he collides with Lyndon Arthur and reigning IBF Cruiserweight king Jai Opetaia will undoubtedly deliver an incredible, destructive display against Ellis Zorro. I cannot wait. It will be a special spectacle for fight fans all over the world and an extravaganza not to be missed."
Joshua said: "I said at the start of this year that my plan was to begin my journey of activity. Three fights in 12 months two victories and one pending. I am grateful to his Excellency Turki Alalshikh for the opportunity to fulfil my plan. I am fully focussed on December 23 and finishing the year in good fashion. It will be an incredible night of world class boxing."
WBA light heavyweight champion Dmitry Bivol said: "I have just recently come back from a great event in Saudi Arabia and now I will have the opportunity to fight there. I am excited and looking forward to fighting Lyndon, his record and his belt are a motivation for me."
IBF cruiserweight champion Jai Opetaia said: "There's a big part of me that's so grateful to be part of this card but I've earned my spot here and on December 23 I will show why I'm the best Cruiserweight in the world and the king of the division. Now I've got to train hard and it doesn't matter who is put in front of me, I have to beat them. I have a new mission, so let's get it done. I'm ready. This is what I do."
The 'Day of Reckoning' comes after the 'Battle of the Baddest', which was held on October 28th during the opening of Riyadh Season 2023, in which Tyson Fury defeated Francis Ngannou.