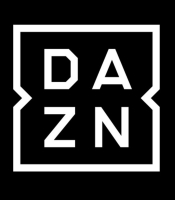 Misfits Boxing returns for more crossover boxing action as the sixth instalment of the MF & DAZN: X Series heads to the XULA Convocation Center in New Orleans, Louisiana on Friday April 21st, available to watch live and exclusive on DAZN around the world. Former NFL star Le'Veon Bell tops the bill, taking on FIFA legend JMX. Bell (0-1) is an American football player who played at Michigan State and then was drafted to the NFL, best known for playing running back for the Pittsburgh Steelers. Bell made his boxing debut in 2022 when he dropped a four-round decision to Uriah Hall, former UFC fighter, on the Jake Paul vs. Anderson Silva undercard.
JMX, who is most well-known for his success on YouTube playing video games, doing prank videos and challenges, will jump back in the boxing ring for the first time since his dominating performance over Ginty at MF & DAZN: X Series 002. His 3-0 record is set to face its toughest test away from home this April.
MMA fighter and professional boxer Chris Avila faces fellow pro Paul Bamba. Avila, from Stockton, California, is a former UFC and Bellator fighter. As a boxer, he currently holds a pro record of 2-1, which includes a majority decision win over Misfits favourite Anthony Taylor on undercard of the Jake Paul vs Tyrone Woodley rematch in Tampa. Bamba is a celebrity trainer and former marine from Puerto Rico, who holds a professional record of 5-2, including 4 big KO wins. Bamba was scheduled to fight Tommy Fury on the Mayweather-Deji card, but the fight was cancelled the day before due to issues with Fury's weight.
Professional MMA fighter and the son of a backyard brawling legend, Kimbo Slice Jr will take on Atlanta-based YouTube personality OJ Rosè. Sharing a name with his famous fighting father, Kimbo Slice Jr, also known as 'Baby Slice', is a former Bellator fighter, now transitioning from the cage to the ring to make his Misfits Boxing debut. OJ Rosè is an American YouTuber, known best for posting prank videos and boxing content on his channels. Rosè is no stranger to the squared circle having previously defeated Lee Bolden in an exhibition bout in February 2023.
Irish YouTuber and Twitch streamer JustaMinx will battle it out with Texan gaming sensation Fangs, as the ladies look to steal the show in Louisiana. JustaMinx has over 2 million followers on Twitch and a further 6 million across her other social channels. She will be returning to the ring having previously defeated American YouTuber Yodelling Haley via TKO in May 2022. Fangs, who rose to fame playing games such as Call of Duty, Grand Theft Auto, Minecraft and most notably FIFA on Twitch, was set to feature on MF & DAZN: X Series 002, but can look forward to making her Misfits debut on April 21.
Minikon returns to Misfits Boxing following his victory at MF & DAZN: X Series 002. The TikTok star will meet YouTuber Jake The Viking in a heavyweight showdown between the two popular content creators. Minikon has over 1.3 Million followers on Tik Tok. Having previously fought to a no contest decision against former LA Lakers guard Nick "Swaggy P" Young, and suffered a loss to Armz Korleon, the New Yorker claimed his first victory in the crossover scene against NickNack PattiWhack at last year's Misfits Boxing event in Austin, Texas. YouTube star Jake The Viking, who will be making his crossover boxing debut, boasts over 5 million followers across his social media accounts. Formerly a regular collaborator on MrBeast's YouTube channel, his own channel now has 1.59 million subscribers, and is where he can be seen posting 'the realest overnight paranormal investigations' and 'epic vlogs'.
TikTok star and former amateur boxer Walid Sharks will face actor and comedian Ayye Pap. Sharks was set to meet Ace Musa at MF & DAZN: X Series 005 in Telford, England. The bout was cancelled after Musa failed a pre-fight medical, but not before Sharks was reunited with rival Deen The Great, sparking a press conference melee, which saw the former Golden Gloves winner jump over a table in an attempt to settle the score with his former foe. Stamaur 'Ayye Pap' Mitchell made his name as a content creator on Vine posting funny videos and can now be seen performing at top comedy clubs around the US, and on film and television. He has featured in movies including Aniyah for Amazon Prime and played a young Errol Spence Jr on Fox Sports.
Reality TV star Chase DeMoor is another familiar face returning Misfits Boxing on April 21st, taking on YouTuber Stevie Knight in a heavyweight contest. DeMoor, star of season 2 of Netflix's 'Too Hot To Handle' and a former Houston Linemen and the Montreal Alouettes Footballer, is back following his loss to Josh Brueckner at MF & DAZN: X Series 002. DeMoor, who has over 2 million followers on his TikTok account, will be looking for redemption when he returns to action in New Orleans. Knight is an American YouTuber and social media personality, known for posting reaction videos and commenting on sport, music and culture on his YouTube channel. Knight will be making his crossover boxing debut when the enters the ring at MF & DAZN X Series 006 at the XULA Convocation Center.
Completing an action-packed card, Ree Moo, also known as Lil Cracra, will testing his skills against fellow content creator Elijah Smith. Both men have amateur boxing experience, making this bout one-to-watch for fight fans. Ree Moo has built his fanbase on social media posting boxing and training content, while Elijah Smith has grown a huge following posting about food and other humorous content. Smith currently has 6.1 million followers and over 168 million likes on his yuddygangtv TikTok account.