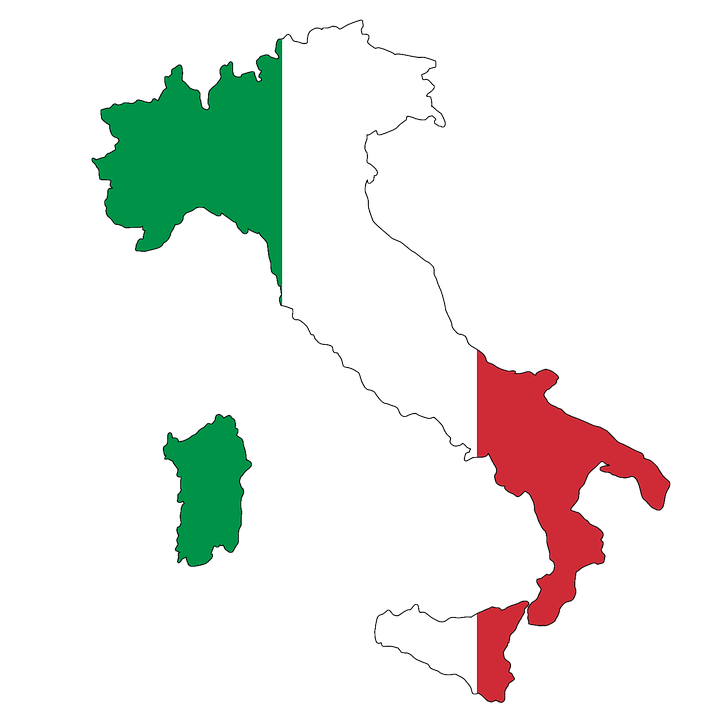 Italian lightweight Devis Boschiero (49-6-2, 22 KOs) was scheduled to face former European champion Francesco Patera 23-3-0, 8 KOs) last December. Unfortunately, the fight could not be carried out because the Belgian Patera tested positive for the coronvirus. The WBC reports that the fight may happen in March as Patera is fully recovered and Boschiero defeated Samuel Gonzalez via clear decision without suffering any inuries. The promoter, OPI 82, will seek to bring this long-awaited clash for European fans, in an Italian location in March.
Boxingtalk's lightweight rankings as of 1/10/21:
1. Teofimo Lopez - The Takeover happened on October 17th, when Lopez backed up his pre-fight talk by soundly defeating Vasiliy Lomachenko. For the record, Boxingtalk gave Lopez nine of the twelve rounds. With Lopez's move to junior welterweight a question of when, not if, here's hoping he sticks around at lightweight to face Gervonta Davis next (unlikely). More likely, his next opponent is IBF mandatory George Kambosos.
2. Gervonta Davis - The WBA 130-pound champion earned the #2 ranking with a fantastic knockout of Leo Santa Cruz in a bout that won him the WBA 130-pound title and the WBA regular 135-pound title. If Tank can't get Lopez in the ring (unlikely), let's hope something materializes between him and Ryan Garcia.
3. Vasiliy Lomachenko - Lomachenko gave away the first six rounds vs. Lopez and then failed to score a knockdown. He also lost the final round to Lopez, making a decision win impossible. Underwent shoulder surgery shortly after the loss, so a Lomachenko return is unlikely before April 2021 at the earliest, and even then, he may go down to 130 pounds.
4. Devin Haney - Undefeated Haney has beaten a couple of top twenty types, but still no true contender. He defeated faded Yuriorkis Gamboa easily in November but the WBC belt he holds is purely a paper title, with even Lopez calling it an "e-mail title" because Haney never beat a real champ before being awarded the secondary belt. Still, Haney's boxing skills are for real and would give anyone pause to consider fighting him.
5. Javier Fortuna - Had two solid wins in 2019, and stayed active with a November win over Antonio Lozada (the first guy to beat Felix Verdejo). The Dominican Fortuna earned this ranking based on a 2018 split-decision loss to then-undefeated, then-IBF lightweight champion Robert Easter.
6. Ryan Garcia - Just 21 years of age, and a social media favorite, Garcia had two straight explosive first-round knockouts, followed by a career-best win in the first major fightof 2021, when he stopped Olympic champin Luke Campbell.
7. Jorge Linares - Former three-division titlist from Venezuela returned to lightweight in February 2020 with a dominant performance against Carlos Morales in early 2020. Also holds a 2017 win over Luke Campbell.
8. Richard Commey - The loss to Lopez, in which he ceded his IBF title, will follow this warrior from Ghana because it was his most publicized fight, but the second-round loss does not erase the good work Commey did earlier in 2019 (wins over Isa Chaniev and Rey Beltran). He deserves another big fight.
9. James Tennyson - Northern Irishman lost a 2018 title shot in the 130-pound division to Tevin Farmer but moved up with four wins in 2019, including two quality ones to close out the year. On August 1st, he stopped Gavin Gwynne for vacant British title, and then closed out a productive 2020 with a first-round destruction of previously unbeaten Josh O'Reilly.
10. Masayoshi Nakatani - His Previously, Nakatani was dropped from #33 in these rankings due to inactivity. But everything has changed niw and he deserved to be completely re-evaluated in light of his thrilling win over Felix Verdejo and Teofimo Lopez's win over Vasiliy Lomachenko. Suddenly Nakatani's distance loss to Lopez in 2019 doesn't look so bad.
11. George Kambosos - Australian up-and-comer showed he is ready to contend after a split-decision wins over former title holders Mickey Bey and Lee Selby. But is he ready to win a championship? He is the IBF mandatory contender, so he will likely be the next challenger for Teofimo Lopez's world championship.
12. Isaac Cruz Gonzalez - Twenty-two year old Mexican burst onto the world scene when he knocked out former #10 Diego Magdaleno on Oct. 31st. That win moved him up from #35.
13. Emmanuel Tagoe - He is based in Ghana, where it is nearly impossible to attract top-tier opposition, but after losing his pro debut, Tagoe has beaten everyone put in front of him, so he has clearly earned a title shot, or at least an eliminator. Tagoe is 32-1 with his only pro loss coming in 2004. A November win over Mason Menard restores some of the ground he lost due to prior inactivity.
14. Alberto Machado - Former WBA 130-pound title holder from Puerto Rico moved up to lightweight in December with a win, and has now announced his intention to remain in this division.
15. Francisco Vargas - Former WBC 130-pound title holder from Mexico returned from a year of inactivity with a November win over Otto Gamez.
16. Yvan Mendy - The French Mendy split two fights with Luke Campbell, lost to Edis Tatli, defeated Francesco Patera and has six straight wins since the Campbell loss.
17. Michel Rivera - Undefeated Dominican showed great talent in defeating Ladarius Miller on Oct. 31st. That win earned him a bump from #25.
18. Luke Campbell - 2012 Olympic champion had Ryan Garcia on the canvas in round two, and will no doubt spend a lot of time wondering why he didn't try to finish Garcia off when he had Garcia hurt.
19. Denys Berinchyk - A member of the legendary Ukraine 2012 Olympic team, he beat Jeff Horn and Anthony Yigit en route to a silver medal. In October 2020, he defeated Viorel Simion to enter B-talk's top 20.
20. Lee Selby- Former IBF featherweight champion lost his title to Josh Warrington in 2018, and promptly jumped up two divisions. In 2019, Selby beat Omar Douglas and former title holder Ricky Burns. A lukewarm performance vs. George Kambosos in an IBF eliminator costs him quite a few spots in these rankings.
21. Francesco Patera - (inactivity warning) From Belgium, Patera is the reigning European champion and is on a run of four quality wins. However, he's lost to Mendy and split with Tatli. He had an interesting test scheduled vs. Italy's Devis Boschiero that got cancelled.
22. Jon Fernandez - He came to the USA in 2018 from his native Spain, and lost to O'Shaquie Foster at 130 pounds, but he's been unbeaten since making the jump to lightweight, including a stay-busy win in early 2020.
23. Hironori Mishiro - Japanese junior lightweight, now 10-0-1, moved up in style, defeating Masayuki Ito, who was previously ranked #14.
24. Hector Tanajara - An early 2020 win over Juan Carlos Burgos elevated this Texan into the the top 25, but he hasn't fought since.
25. William Zepeda - His Ring City win over Roberto Ramirez improved this Mexican's record to 22-0 and allows him to claim the last spot in the top 25.
26-40: 26. Roman Andreev, 27. Zaur Abdullaev, 28. Masayuki Ito, 29. Felix Verdejo, 30. Yuriorkis Gamboa, 31. Jamaine Ortiz, 32. Edis Tatli (penalized for inactivity), 33. Diego Magdaleno, 34. Liam Walsh (inactivity warning), 35. Maxi Hughes, 36. Shuichiro Yoshino; 37. Gustavo Daniel Lemos, 38. Isa Chaniev, 39. Dejean Zlaticanin (inactivity warning), 40. Rolando Romero
41-50: 41. Jackson Marinez, 42. Devis Boschiero, 43. Thomas Mattice, 44. Michael Dutchover, 45. Elnur Samedov, 46. Jacob Ng, 47. Ricky Burns (inactivity), 48. Esneiker Corera, 49. Emiliano Marsili, 50. Frank Urquiaga, 51. Pavel Malikov, 52. Romero Duno.
WATCH LIST / SUBSEQUENT RESULTS: Rolando Romero vs. Justin Pauldo; Hank Lundy vs. Xolisani Ndongeni;