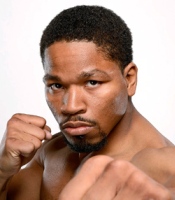 Boxing's top fighters, media members and more weighed in on the upcoming blockbuster super middleweight fight between undefeated former two-time WBC champion David "The Mexican Monster'' Benavídez and former IBF champion Caleb Plant ahead of their twelve-round showdown headlining live on Showtime pay-per-view this Saturday, March 25th at the MGM Grand Garden Arena in Las Vegas in an event presented by Premier Boxing Champions. Of the 29 people polled for their predictions – 21 of them are forecasting victory for Benavidez in a close and compelling fight, while five favor Plant, two were unable to pick a winner, plus one who said matching these two superstars was a clear victory for boxing.
The oddsmakers at DraftKings have the fight closer than displayed by those polled, with Benavidez placed as the favorite at -330 (a $330 bet placed will win $100) and Plant +240 ($100 bet placed wins $240) while the Bet MGM Sports Book has Benavidez -275 and Plant +225.
Here is what those closest to the fight game had to say about the Benavidez-Plant matchup:
SHAWN PORTER (pictured), Former welterweight champion
"It's a 50/50 fight but I think Caleb takes it. Something's telling me Caleb is in the right place at the right time. I truly think he's going to break down David, and he's going to frustrate David. He's bringing a lot to the ring that David has never been up against. David's spoiled with his pressure. He breaks everyone down, but I don't think he'll be able to do that to Caleb, so I'm picking Caleb in a late-round stoppage."
JERMELL CHARLO, Reigning world junior middleweight champion
"I'm rocking with Plant. Plant has the boxing skills. Benavidez is just one-dimensional. He's going to come forward and put a lot of pressure on Plant. But styles make fights and so this is going to be a good one. But I'm rocking with Plant."
REY VARGAS, WBC featherweight champion
"Plant-Benavidez will be a very even fight, 50-50. Strategy will be the key factor for whoever comes out on top. Plant has his speed and waist movement. Benavidez with his explosiveness and his strength. I truly believe it is 50/50. I have to lean on the Mexican side, because of that strength and explosiveness."
BRANDON FIGUEROA, Current WBC interim featherweight titleholder
"I'm rooting for Benavidez all the way. I see him knocking (Plant) out in the eighth or ninth round."
AMANDA SERRANO, Reigning world featherweight champion
"I usually don't like to make predictions for fights. You just never know in boxing. However, I am going to make one this time for Benavidez vs. Plant. I really do like Plant. I think he is a really nice guy, great fighter. However, for this fight, I have to go with Benavidez."
GEORGE KAMBOSOS, JR., Former world lightweight champion
"This is a 50/50 matchup. From my point of view Caleb Plant has had better experience and looks in great shape. We saw in his last fight he does have that nice snap, that power and he will definitely out-box Benavidez. I don't think he will knock him out, but he can hurt him. I'm going with Caleb Plant on a close points decision."
CALEB TRUAX, Former IBF super middleweight champion
"This is a great super middleweight fight and a big win for boxing. I see it going similarly to Canelo-Plant. Plant will have success early due to his feet and jab, and then Benavidez's pressure and power get him the late stoppage. I'm pulling for Plant to win, being that he is a former opponent of mine."
DAVID MORRELL, current WBA regular super middleweight champion
"It's a 50/50 fight. Benavidez has power, but he has never fought against someone with moves like Plant, who will make life hard for him with his speed. I would love to pick a winner, but I just can't, considering how even this fight truly is."
ANDY RUIZ, JR., Former three-belt heavyweight champion
"I got my money on Benavidez. He is just a bigger fighter, a stronger guy, 'The Mexican Monster'. Nothing against Caleb, he is a warrior and we all risk our lives in the ring, but I just feel like Benavidez will be too much."
YORDENIS UGAS, Former WBA welterweight champion
"I was initially going to say 50/50, but now I'm going to lean in favor of Benavidez, 55-45 in his favor."
VLADIMIR SHISHKIN, Undefeated super middleweight
"This is a great fight between two elite fighters in the division. I favor Benavidez, but Plant showed improvement after the Canelo fight and that means he is coming to win. I will not be overly surprised if Plant is able to score a points upset over Benavidez."
BOB SANTOS, Sports Illustrated 2022 Trainer of the Year
"I think Benavidez vs. Plant is going to be a tremendous fight in the early rounds. Plant will be having some success moving and boxing, but towards the middle rounds Benavidez will take over and win the fight. That said, I think it's going to be a tremendous fight and both guys' stock is going to go up."
KEITH IDEC, journalist
"Benavidez by 11th-round TKO. Plant's intelligence, movement and skill will enable him to make the most of their fight competitive. The relentless Benavidez pressure and volume punching will eventually wear Plant down, though, and lead to a stoppage in one of the championship rounds."
KEVIN IOLE, Yahoo! Sports
"David Benavidez W12 Caleb Plant: I love the fight given the talent level of the two and the significance within the division. Plant has everything he needs to win this fight, but I see Benavidez as something of a sleeping giant. He has enormous untapped potential and I believe this fight is coming at the right time for him. I see it as a nailbiter that Benavidez pulls out down the stretch with crisp combination punching."
DAN RAFAEL, journalist
"It's an outstanding matchup but I think Benavidez will win. Plant is a good boxer but Benavidez is a brutal puncher with excellent power and an excellent chin. Plant may have some success boxing for stretches in a good fight, but Benavidez will break him down and stop him late."
MICHAEL ROSENTHAL, journalist
"I have a lot of respect for Plant, who I believe is an elite athlete with an elite skill set. And he showed us against Anthony Dirrell that he's no slouch in the power department. I just think that Benavidez has too much firepower for him. He's an offensive juggernaut, a guy who breaks down opponents with ferocious, relentless pressure that has resulted in 23 knockouts in 26 fights. Plant will have some success early, but Benavidez will land more and more punches as the fight progresses and score a late stoppage. Benavidez KO 9.
CLAUDIA TREJOS, journalist
"This will be an explosive fight. Benavidez with the advantage of height and advantage of youth will use his skills to make Plant fall into his fighting style. We can never discount Plant's grit – a boxer who has proven his warrior spirit inside and outside the ring. Benavidez always does his homework and has power to go along with it – a win against Plant puts him on track for the highly anticipated fight against Canelo. I can see Benavidez taking this opportunity to show off his complete tool set. Benavidez by KO in the later rounds."
JOE SANTOLIQUITO, journalist
"I like Benavidez. I think he's simply too big, and too strong for Plant. Benavidez knows the stakes and will come in acutely prepared. Plant will try to out-box Benavidez and get the fight into the later rounds, but with that comes some risk. Benavidez wins by late-round stoppage."
ABE GONZALEZ, journalist
"David Benavidez versus Caleb Plant is a dream fight for the purist. I can see Caleb Plant frustrating Benavidez early with his boxing ability and movement. However, in the later rounds, after those Benavidez punches start to add up, he will slow Plant down and stop him around the ninth or tenth round."
ADRIANA NORIEGA, Fox Deportes
"Benavidez vs. Plant is a great, 50/50 fight. Two contrasting fights that make for a very interesting clash. On one side, you have 'The Mexican Monster' with the physical advantages, power and aggressive style that defines him. I expect Plant to use his sweet hands, his timing, his speed and his footwork to potentially frustrate Benavidez. If the fight ends early, I expect Benavidez to win. If it goes to the judges, Plant has the better chance in my book."
STEPHEN JACKSON, Former NBA champion and podcast co-host
"Plant is coming off one of the biggest wins of his career. A big knockout after losing to Canelo. He's in a good space right now. Benavidez has been looking for a fight, he's one of the dangerous fighters around right now so it's going to be a good fight. Caleb is still on his high and he has to win this fight to get back to Canelo. Benavidez has been calling out Canelo for years and this is a stepping-stone. If I have to lean toward a side because you put a gun to my head, I'm going to go with Benavidez."
ROBERT LITTAL, journalist
"I believe this is truly a 50/50 fight with an amazing clash of styles between someone they call the 'Mexican Monster' and the other they call 'Sweethands.' In the end I think Caleb Plant survives an early assault from Benavidez and uses the knowledge from the Canelo fight and puts on a boxing clinic down the stretch to win a unanimous decision."
GREG BEACHAM, journalist
"I like Benavidez by late-round stoppage. His toughest opponent has usually been himself, but I still think he can reach his full potential. Benavidez should be motivated by a talented, confident veteran opponent like Plant, who could easily take this fight if Benavidez shows up unfocused or unprepared. Benavidez's strength and talent are the determining factors for me in an excellent matchup."
MORGAN CAMPBELL, journalist
"Benavidez by very close decision. Might be split decision, might be majority decision, but I think he'll win seven rounds."
LARGE, Barstool Sports
"Although both fighters possess both attributes, I still see this one as strength versus speed. And Benavidez's power will get to Plant by the late rounds. Benavidez by KO Round 8-10."
PAUL PIERCE, Former NBA champion and podcast co-host
"I'm going with Plant. That's my man. I met Caleb Plant – I've sat with him at a fight and I had a moment with him so I'm going with Caleb Plant. I ain't gonna lie though, Benavidez is a beast."
DEMARCUS COUSINS – Four-Time NBA All-Star
"I do like Plant. I question his power, but Plant is a very skilled boxer. I don't know though, I might have to go the other way with this one [and pick Benavidez]. Benavidez is a monster."