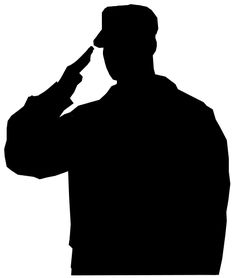 [Erie, Pennsylvania promoter] Mike Acri passed away in his sleep Sunday night at the age of 63. I cannot remember the exact year I first met him but it had to be in the 1980s. [Acri was best know for promoting former IBF lightweight champion Paul Spadafora and the late-career resurgence of Hector Camacho. More recently, Acri was the Executive Producer of the acclaimed Hector Camacho documentary that aired on Showtime]. We had spoken several times by phone but I finally met in him person in a New York City hotel room where he was working with manager/trainer/booking agent Al Braverman. I spent the entire time talking to Braverman and never did more than nod to Mike. When it was time to leave, I said goodbye to Al and headed out the door. Mike said, "Nice talking to you Russell" in that dry sense of humor he had. We both laughed. Over the years we did business together. Mike was one of the few guys in boxing you could trust. You didn't have to mail, email or rush to see him in person to get something signed. He was that kind of guy. We did business when Billy Irwin challenged Spadafora, for the IBF lightweight title in 2000 and we had done business when I was buying fights for ESPN around that same time. I knew his parents and his sister Marci. A wonderful family.
The last time I saw Mike was in the summer of 2017 when Jermaine Franklin, a heavyweight he was working with, boxed at the Rivers Casino in Pittsburgh. [Over the years,] I pushed hard for Mike to get inducted into the Pennsylvania Boxing Hall of Fame, something which was long overdue. He finally made it in 2018. I called him constantly to make sure he was going to show up at the banquet in Philly, even though personal awards and honors never really excited him. Mike had medical problems for several years but he rarely spoke about them. The afternoon of the banquet he was late. John DiSanto had been speaking with him by phone and said Mike had told him he was on his way from Erie, but would be a little late. Mike's good friend and boxing agent/ lawyer/ manager Kurt Emhoff came down from New York for the banquet but Mike never showed up.
I was really pissed off since I had lobbied for his induction so I didn't speak to Mike for more than two years. He didn't call me and I didn't call him. Then Teddy Atlas called me about six months ago and asked me to call Mike. I told Teddy I was mad at Mike and had no intention of speaking with him again. That's when Teddy told me Mike was sick and I should please call him. Thank you, Teddy Atlas.
So I picked up the phone and spoke with Mike and it was like old times. He couldn't remember why we were mad at each other so we let it go and moved on and stayed in touch at least once a month since then. When the news came Monday that Mike had passed away from pancreatic cancer, I felt like crying. I also felt fortunate that we had reconnected. Had we not, I have no idea how much guilt I would have had. It reminded of me what Bruce Trampler told me years ago, a comment from Teddy Brenner, one of boxing's greatest-ever matchmakers. When they worked together at Madison Square Garden, Teddy said: "I don't mind if you hold a grudge against someone, but it shouldn't be a lifetime sentence. There always should be room for parole."
I will miss Mike Acri, gone much too soon.
Eric Drath, the Camacho documentary director added: "When G-d takes one of us earlier than expected, it's hard to understand why. On Sunday, Michael Acri passed away at 63. Mike was my friend, mentor, and most recently the Executive Producer of MACHO: The Hector Camacho Story. He was a beacon of righteousness in the business of boxing. Perhaps that's why so many great fighters such as Roberto Duran, Hector Camacho, and Paul Spadafora trusted him. He was the consummate boxing insider who was truly liked by all. He was plain-spoken but super smart. You always knew where you stood with Mike. I will miss him more than words can ever express—the daily calls, the laughter, the wisdom, and the loyal friendship. To know Mike was to love Mike."
Boxingtalk sends its condolences to the friends and family of Mike Acri.