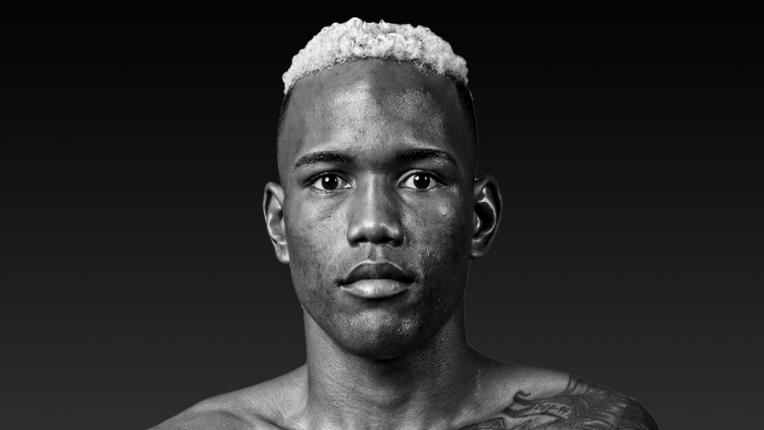 Ivan Montiel: [Subriel Matias is a 17-1 junior welterweight from Puerto Rico. Since losing to Petros Ananyan by decision in 2020, he has punished and stopped two undefeated boxers, Malik Hawkins and Batyrzhan Jukembayev]. Welcome Subriel, good to have you here on Boxingtalk. The world of boxing is talking about you every day. Boxing fans want to know more about you and your style of fighting, the power and the pressure that you bring. How do you feel about that type of support as you get ready for your rematch with Ananyan, which will be taking place on January 22nd?
Subriel Matias: We are doing good, thanks to God. I am very happy for the support and I am grateful for those who are watching me. I would like to thank the best promotional company in Puerto Rico, Fresh Production Boxing, for doing the type of work that they are currently doing. At the moment, I am anxious, and my team and I are working. I know that the results will show on Saturday, January 22nd.
IM: It's not only Puerto Rico, I have friends who are supporting you as well. The world is watching you.
SM: Thank you for that support, the United States, Puerto Rico and my neighborhood, Maternillo [in the city of Fajardo]. Like every boxer, we are working on things, so there shouldn't be a last-minute surprise. We are working on what is necessary to win this one so that everyone can enjoy my eighteenth win.
IM: Talk to us about this upcoming rematch, that first fight was a war. It was a tough fight and some boxing fans are saying that this rematch could be a mistake for you, that maybe you should have not taken it. What's your thoughts on those statements?
SM: Well look, every day we learn something in this sport. At least for me, things have not been easy. My career has been full of fights with tough opponents, so why not take this rematch? Not everything came out as we expected the first time out vs. Ananyan, but I have everything necessary to believe in myself this time. On Saturday, January 22nd, we will demonstrate that. I understand the fans, they have their own opinions and I respect that. Just give me that opportunity to answer any questions that they formed during that first fight.
IM: Talk to us about hearing the ring announcer read the verdict immediately after that first fight. How you feel right now about that decision?
SM: At the time, I wasn't surprised because I am used to knocking my opponents out in order to avoid [the risk of losing] decisions. I think Ananyan did the necessary things to win. And when he won, I congratulated him and like every loser, I left with my head up high. We took it like losses are supposed to be taken. After that loss, we have continued to win, nobody expected me to resurrect my career with two undefeated fighters. We await Saturday, January 22nd to do what was supposed to be done in that first fight.
IM: You wanted this rematch, right? And what about a shot at the undisputed world champion in your division, Josh Taylor?
SM: Since the night of my loss, like every fighter, we looked for this rematch. It took 19 or 20 months to get it, and only Ananyan knows his reasons why. I won two fights after that loss and then he wanted the rematch. I am the best name on his resume. He knows perhaps the public wasn't satisfied. As far as Taylor, goes he also has an upcoming fight (vs. Jack Caterall), so we have to wait on certain things. It's not like I'm definitely next for Taylor. There's a line for him. You know we are just waiting for [Taylor to fight on] February 26th and after that we will see exactly what is going to happen.
IM: There's also quite a number of fighters who seem to be avoiding you. They don't seem too eager to get in the ring with you. What do you think whenever you hear boxing fans saying that lots of guys are afraid of you and are avoiding you.
SM: No, it's not being afraid, honestly these guys see boxing as a business. I understand that once I become world champion like I intend to, those rivals who once avoided me will suddenly accept to fight me without a doubt.
IM: I heard you had a good amateur career, right? And you are looking good as a pro, yet for some reason the Puerto Rican media has not covered you much compared to other Puerto Ricans boxers.
SM: I am not here just for the media to give me publicity. The results are there. Fresh Production Boxing is very serious and with my results we are demonstrating in what position we stand. That for me signifies more than the media doing so.
IM: Do you feel any sort of pressure when people say that you will become a champion and that you will become the next star coming out of Puerto Rico?
SM: No, because from that single loss… I've learned a lot from that loss. [In a way] I am grateful because I believe that everyone paves their own way. The public shouldn't be comparing me to others' careers. Just let other careers become the future.
IM: We know that you aren't afraid of anybody but if you can't get a title fight vs. Josh Taylor, who else would you want to fight?
SM: Whomever follows my career.
IM: Do you have any message for Ananyan?
SM: I have nothing to say to him, there's only a few weeks left. I will see you January 22nd. There's nothing else to say. We will get to know each other once again in that ring.
IM: Do you have a prediction?
SM: No. Just look at our records.
IM: Is it fair to say that there will be a knockout?
SM: Yes, without a doubt.
IM: Well I am happy to have you here, we here at Boxingtalk will be ready and watching this rematch.
SM: Thank you for your support. Puerto Rico is there for me and I am the pride of Maternillo.