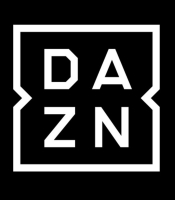 Diego Pacheco headlines for the third straight fight tonight (Saturday) – but this time the stakes are raised for the super middleweight as he welcomes Marcelo Coceres (32-5-1, 18 KOs) to his Los Angeles hometown for their clash at YouTube Theater, live worldwide on DAZN. Pacheco (19-0, 16 KOs) is looking to cap a strong 2023 with a third KO win, and this time in front of his hometown fans. Pacheco pummeled Jack Cullen into submission in four rounds back in April, and was at his best in his last outing in July when he blitzed Manuel Gallegos inside four rounds– flooring Gallegos in the fourth with a trademark body shot and then becoming the first man to stop the Mexican later in the round.
The 22-year old steps up once again against the Argentine Coceres who has previously tested Billy Joe Saunders and Edgar Berlanga. Pacheco is ready to dazzle on his doorstep and the latter is in his sights for next year. "It's so special to have a homecoming show," said Pacheco. "It's the most important fight of my career so far, it's time for me to headline at home. I've headlined in the UK and in Mexico, so to be bringing everyone out to LA is surreal, I dreamt of this as a little kid and now I can't wait to perform on Saturday and begin a while new chapter in my career. If Eddie told me I'm fighting Canelo, I feel I would give him a good fight. I want Edgar Berlanga next after this fight. I think I knock him out, cold.
"To be doing this at 22 is cool. I thought maybe I would headline in a world title fight when I was 24 or 25. This weekend it's the YouTube Theater, hopefully down the line it will be the SoFi Stadium. It's a five-minute drive from my mom's house, so it's perfect to be having my first headline show there. It's been a great year for me. I unexpectedly became the main event in the UK in March, and I rose to the occasion and put on a great performance. The experience was great, fighting Cullen, he was a long fighter, but he didn't have too much that fazed me or worried me at all, I just knew that I had to keep to the game plan, stick to my jab, stay sharp and the KO would come, and it did. I hit him with a few right hands that made him forget about the body, I went downstairs and got him out of there. I grew up in South Central LA. I always feel I owe this to my parents. They sacrificed a lot and believed in me before anyone else. If it wasn't for them, I wouldn't be where I am. I come from a low-income family so for my dad to get me to all the amateur tournaments meant a lot and made me think 'how I am not going to give my all when they have sacrificed so much for me?'"
Pacheco's clash with Coceres tops a Los Angeles show where Mayerlin Rivas also defends her WBA 122-pound title against Erika Cruz...
Former 115-pound title holder Kal Yafai returns to face Jonathan Rodriguez at bantamweight...
Marc Castro will kick off the main card live on DAZN as he fights over ten rounds for the first time against Gonzalo Fuenzalida.
Criztec Bazaldua steps through the ropes for the third time in his career when he takes on Pedro Angel Cruz over four rounds at lightweight and...
Jalen Walker faces Jorge Alberto Villegas over eight rounds at super featherweight.