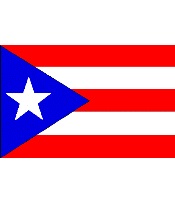 Rene Santiago KO12 Kevin Vivas...Last week, the WBO Championship Committee ordered the start of negotiations for a championship bout between WBO 108-pound champion Jonathan Gonzalez and WBO interim 108-pound title holder Rene Santiago. Both men are from Puerto Rico. Gonzalez is 27-3-1. He's had a three-fight reign dating back to 2021 with wins over Elwin Soto, Mark Anthony Barriga and Shokichi Iwata. He's been inactive for a over a year, however. Santiago (12-3) gained interim champion status last month when he traveled to Nicaragua and upset previously undefeated local Kevin Vivas with a body shot KO in round twelve.
PRIOR BOXINGTALK JUNIOR FLYWEIGHT COVERAGE
IBF / NOV. 4, 2023
... Nondescript light flyweight
Adrien Curiel
changed his life
with a single punch
in Monte Carlo. Curiel, considered a light puncher and a distinct underdog coming into Sivenathi Nontshinga's IBF junior flyweight title defense, landed a single overhand right in round two that knocked out the South African. Curiel, from Mexico, is now 24-4-1 and that was just his fourth win by knockout. Nontshinga suffers his first career loss in his thirteenth pro fight.
WBA/WBC / NOV. 1, 2022:
At the Saitama Super Arena in Japan, Kenshiro Teraji unified the WBC and WBA light flyweight championships by stopping fellow Japanese Hiroto Kyoguchi
in seven rounds
. Teraji, sometimes listed as Ken Shiro, displayed speed and accuracy that was decisive in overcoming and overwhelming Kyoguchi, a strong and previously undefeated rival. As the rounds wore on, Kyoguchi began to look further out of his depth, due to the wear and tear. A right hand from Teraji dropped Kyoguchi in the fifth, but Kyoguchi managed to recover, fight back with gusto and land some hard shots in the last minute that pushed Kenshiro back. The sixth round was calmer, but Teraji did not lose his concentration and managed to nullify the combinations thrown by Kyoguchi. In the seventh round, the end came. Kenshiro's right hands were the danger factor, and he first threw one that pushed his opponent back. He immediately released another one that practically finished Kyoguchi, but the ropes stopped his fall, and as Teraji was moving in to finish it, the referee intervened to stop the fight. Teraji, now the WBC and WBA champion, improved his record to 20-1 with 12 knockouts, while Kyoguchi is now 16-1 with 11 knockouts.
IBF / SEPT. 4, 2022: In an extremely rare occurrence, a South African boxer won a world title in a foreign country. As part of the big show in Hermosillo, Mexico, little-known Sivenathi Nontshinga defeated Mexico's Héctor Flores (20-2-4) by split decision to become the new IBF light flyweight champion. Nontshinga knocked down the Mexican in the second round, but Flores put up a fight and won several rounds until the ninth. After that Nontshinga rallied and earned IBF 108-pound world honors by split decision, 116-11 and 114-113 in his favor and 115-112-against. Nontshinga, age 23, fights only once a year due to the economically deprived boxing scene in his country. Now 11-0, he certainly made the most of his opportunity, grabbing the belt vacated by Nicaragua's Felix Alvarado.
WBO / JUNE 25, 2022... Puerto Rico's Jonathan "La Bomba" Gonzalez (26-3-1, 14 KOs) defended his WBO junior flyweight championship with a twelve-round unanimous decision win against Mark Anthony "Baby Boy" Barriga (11-2, 2 KOs) in a ProBox TV main event on Friday evening at Osceola Heritage Park in Kissimmee, Florida. Gonzalez won by scores of 115-113 and 117-111 (twice).
WBC / MARCH 19, 2022: Kenshiro Teraji a/k/a Ken Shiro regained his WBC 108-pound championship by knocking out cinderella man Masamichi Yabuki in round three in Japan. Teraji landed a long right hand that put Yabuki down. Yabuki beat the count but the referee deemed him unable to continue and immediately stopped the fight. The win is sweet revenge for Teraji (19-1) as it came in an immediate rematch against Yabuki, his upset conqueror. Yabuchi is just 13-4 but shocked Teraji with a tenth-round stoppage last September to become a lightly regarded champion. Teraji contracted the coronavirus in the weeks before the first fight, and may not have been fully recovered during his loss. Yabuki is expected to retire.
WBO / OCT. 17, 2021: Puerto Rico's Jonathan González is the new WBO junior flyweight champion after defeating Mexico's Elwin Soto by split decision on the DAZN card in Fresno, California. After twelve rounds, two judges scored it 116-112 for Gonzalez, overruling one judge who saw it for Soto by the same score. González, age 30, was a gold medalist at the Central American and Caribbean Games in Mayaguez 2010, but was not expecting to leave the ring as a champion. He failed in a 2019 flyweight title bid vs. Kosei Tanaka. He's now 25-3-1. Soto drops to 18-2.
WBC / SEPT. 22, 2021: There is shocking news coming out of Japan as unheralded Masamichi Yabuki upset previously undefeated Kenshiro Teraji a/k/a Ken Shiro to win the WBC 108-pound championship. Yabuki, whose record is a very modest 13-3, stopped his better-known compatriot in round ten to claim the title. Teraji was recently diagnosed with the the coronavirus and postponed the original fight date for twelve days. Going into the fight, Yabuki said he would retire win or lose, but now Kyodo News says the new champion is reconsidering. Teraji is now 18-1.