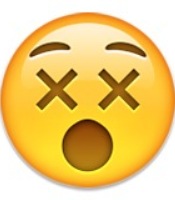 Two hockey players have called out Youtuber-turned-cruiserweight Jake Paul for a boxing match. Paul is now 2-0 as a boxer after annihilating ex-NBA player Nate Robinson into a state of unconsciousness last Saturday. The more interesting call-out came from San Jose Sharks' forward Evander Kane. Age 29, Kane made his NHL debut as a teenager and has some boxing bloodlines-- his father Perry Kane was an amateur boxer who named his son after Evander Holyfield. Kane tweeted, "Yo Jake Paul, I'd wreck ya. Easy to beat up guys with no experience and much smaller. August 31st 2021 Vegas... we can see if you really about that action. Your move." Kane is listed at 6'2", 210 pounds. Paul weighed in at 189 against Robinson.
The second NHL player who wants to fight Paul is Las Vegas Golden Knight Robin Lehner, a goalie who is 6'4". 240. Although goalie fights are rare in hockey, Lehner has one fight on record where he
scored a knockdown
of Rico "Don't call me Robert" Helenius." Lehner was born in Sweden and was a 2019 finalist for the Vezina Trophy, given to the NHL's most outstanding goaltender. Lehner was less explicit in his offer to fight Paul, tweeting simply, "I would **** you up."