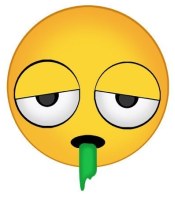 MORE TO FOLLOW, BUT HERE IS THE TEXT OF A WBA ANNOUNCEMENT: As part of a court settlement, the World Boxing Association (WBA) Championships Committee has reinstated Mahmoud Charr as regular champion of the organization's heavyweight division. The agreement reached, which puts an end to a long dispute brought by the boxer and his team, will allow the WBA to close this chapter, settling a dispute that has been going on for more than a year. After the fight in which Oleksandr Usyk defeated Daniel Dubois, the Ukrainian had remained as the only heavyweight champion. However, the organization is forced to make the decision to reinstate Charr as regular champion in order to continue with the normal operation of the body.
Charr lost his status as champion in recess in December 2021, after not having fought in the scheduled time and after the impossibility of agreeing a fight with Trevor Bryan. After two years and a judicial process in between, the WBA has decided to reinstate the regular champion status to the boxer.
After a thorough study by the WBA on the best way to execute this move, the WBA set two key conditions. First, Charr must face Jarrell Miller, 5th rated boxer of the division before October 14. And second, the winner of this matchup must face the next available contender, which will be determined by the body.
The judicial agreement constitutes a temporary decision of the organization, which has been taken in the best spirit of overcoming a difference that prevented the WBA from moving forward in its plans.
For the time being, such a juncture only delays the institution's purpose of having only one champion per category. However, far from abandoning the path, the pioneer organization will continue to work resolutely to achieve this goal, within the framework of its "One Champion Only" policy, which to date has been 70% achieved, with 12 single champions in 17 categories.